February 21, 2017
Erin Sidloski
O Canada !
Glorious and Free
March 1 – April 28, 2017
Opening reception: Friday, March 3, 7-9pm
STM Gallery is pleased to present this new series of work by Saskatoon artist Erin Sidloski. In celebration of Canada's 150th Anniversary of Confederation in 2017,
O Canada ! Glorious and Free pays tribute to the diversity of our country and its landscape.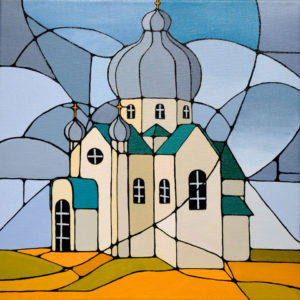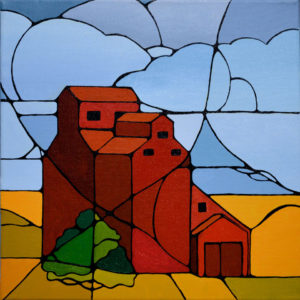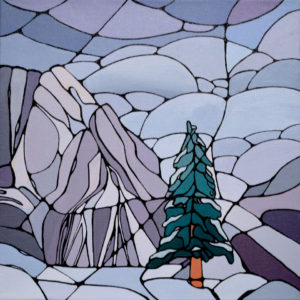 Images:
Alvena, Saskatchewan
Sedley, Saskatchewan
Lake Louise, Alberta
Each acrylic on canvas, 12″ x 12″, 2016
It is important to know where you come from. The diversity of the Canadian landscape mirrors that of her people. It is this very diversity that makes the Canadian landscape both so beautiful and unique, and the Canadian people so forward thinking.
Aside from First Nations People, all of us are immigrants to this country. Though the past has not always been heartening, Canada's history shows many examples of the inherent tendency of human beings to help one another. It is our responsibility to maintain the integrity of the land as a safe haven for those in need. After all, most Canadians need only look into the recent past to recognize parallels between their families and the families that are immigrating to Canada today.
Canada should be celebrated as a common ground for all people; a refuge for the diversity of thoughts, beliefs, and cultural practices.
Let this year be a celebration not only of 150 years of confederation, but 150 years of immigration, challenge, progress, reconciliation, prosperity, and continued openness.
Let us keep our land glorious and free.
Erin Sidloski
For more information on Erin's work, please visit:
http://www.erinsidloski.com/