July 9, 2019
Andrei Feheregyhazi
In progress
July 8 – August 23
Opening Reception: Thursday July 25th 4-7pm

Andrei Feheregyhazi currently lives in Saskatoon and received his MFA (2016) from the University of Saskatchewan. As a filmmaker, Feheregyhazi's current focus is working with cardboard and paper textured animation and he continues to explore a wide range of media within his work. In Progress features a selection of his recent Augmented Reality (AR) work. A simple download of his Brellabot app will allow viewers to animate each of his paper textured works within the gallery space…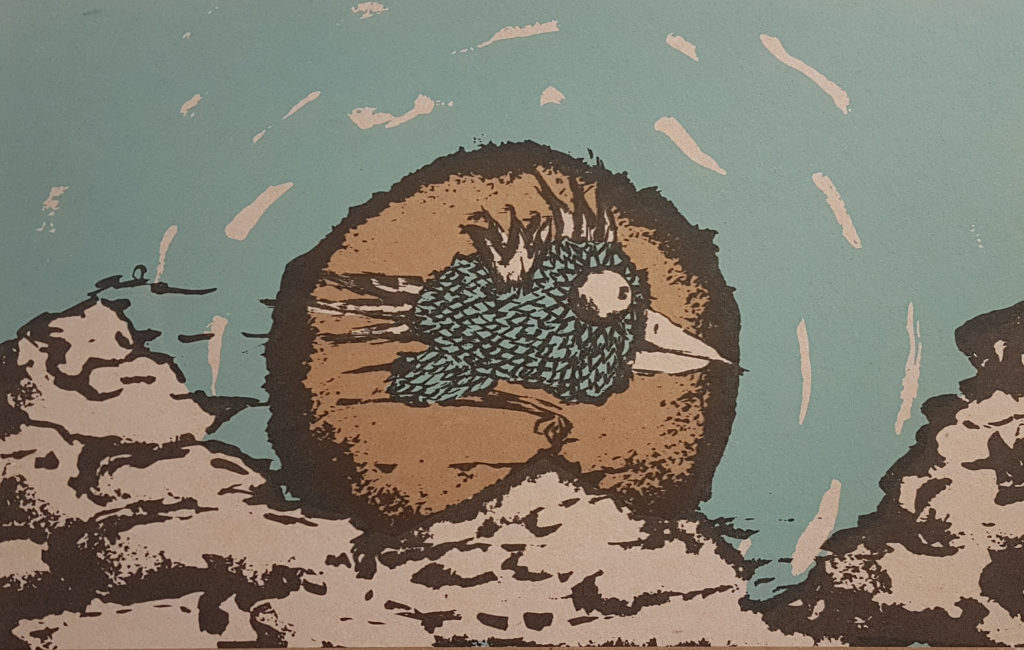 This Fall, Saskatoon will host the 'Creative Cities Network Summit' (October 1st – 3rd) with Feheregyhazi as their artist in residence. He will create work specifically for the summit and welcomes visitors to drop by during the event. Click on the following link to view his invite for the event: 'Saskatoon:Where the Art Is' : https://www.youtube.com/watch?v=o1TjgscVLHI
Feheregyhazi describes the piece as "It's a journey through a cardboard world, a cardboard Saskatoon, a miniature Saskatoon with the iconic landmarks and public art featured within it," he said.
Feheregyhazi has also created AR pieces for Shakespeare on the Saskatchewan. So if you're going to see a play this summer, be sure to bring your phone with the Brellabot AR app to experience his work.
For more information on Andrei Feheregyhazi's work
please visit: https://www.andreif.com/
https://vimeo.com/andreif
or follow him at fajigajiga on Instagram