Peer Health Mentors
Program supports student wellness on academic journey
The STM Peer Health Mentors will be sponsoring group activities and on-line events
Find out about the program
Sometimes it just takes a friendly voice and some encouragement to get you through a rough patch. And it always helps to be among welcoming friends and take in a fun group activity.
Thanks to the Peer Health Mentor Program, St. Thomas More College students now have seven friendly, willing and able volunteers to help their fellow students. Varneet, Alayna, Azwa, Paula, Emily, Jessy and Brittany are the STM Peer Health Mentors for 2021-2022. 
The program is providing students one more resource in their toolbox to help them navigate university life. It will be sponsoring group activities and on-line events.
Michael MacLean, of STM Campus Ministry, oversees the program.
"STM Peer Health Mentors recognize the importance of health in mind, body and spirit and are willing to reach out and engage other university students to build a greater awareness of the value of student well-being," said MacLean. "We want students to feel safe and supported. Peer Health Mentors contribute to the holistic care of fellow students and support them in achieving a sense of belonging in the university community."
Students can reach out to the STM Peer Health Mentor program by emailing peerhealth@stmcollege.ca or finding them on Instagram at stmpeerhealth. 
Anyone with questions about the program is invited to email Michael MacLean at mmaclean@stmcollege.ca.   
Get to know the Peer Health Mentors: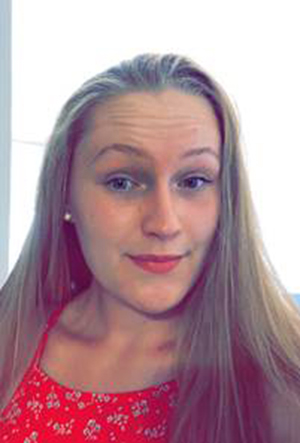 Hey everyone! My name is Alayna Jones and I am currently a second-year student studying Cellular, Physiological and Pharmacological Sciences. I chose to be a Peer Health Mentor with STM to help my peers grow mentally, physically and spiritually throughout the year, and to always be there for anyone who needs someone to talk to. Outside of university, I love to volunteer, read, workout and listen to music. Feel free to say 'Hi' if you see me around campus!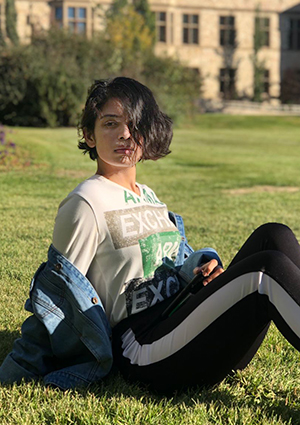 My name is Varneet and I am a third-year Arts and Science student majoring in Computer Science. I am passionate about being a Peer Health mentor since I want to help people struggling in adjusting to the university life especially the first-year students or the ones attending in-person classes for the first time. It can be a huge change and can be difficult to deal with. I love to go for long walks and try different food.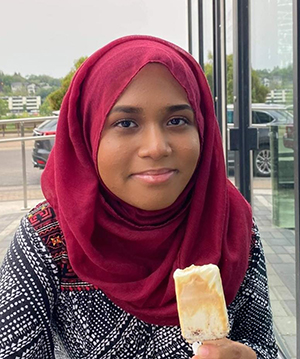 My name is Azwa and I am in my third year majoring in Political Studies. I have been passionate in advocating for mental health ever since I facilitated workshops at national and provincial conferences on mental health. Becoming a Peer Health Mentor was a natural thing to sign up for given my previous involvements. In my free time I like to do art, to read/write, and martial arts.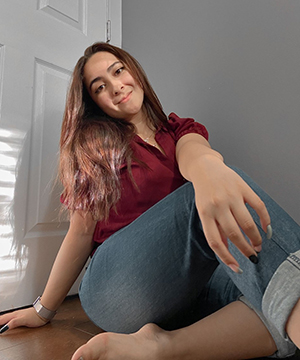 Hi everyone! My name is Paula, and I am in my fourth year of Political Studies with a minor in Crime, Law & Justice. I'm a Peer Health Mentor because it is one of the best ways to give back to our community, and also help those USask students that are struggling a little or they just need a friend. I'm excited to share the tips that have helped me through these years and how I managed to balance each detail on my life. I think that being healthy in mind, body and spirit is essential to reach our goals! Outside university, I appreciate reading a good book, re watching my favourite movies and spending time with my friends.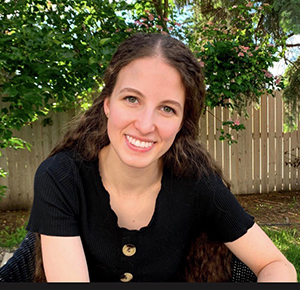 Hey everyone :) My name is Emily and I'm in my fifth year of university. I tried a few majors within Arts and Science before landing on Environment and Society. I was interested in becoming a Peer Health Mentor to connect with other students especially after the strange year-plus we've all experienced. For me, and a lot of other students, STM has always been a comfortable place on campus. Because of this, I'm excited to be a part of such a great new program offered by the College. When I'm not studying or working, I love to bake! I'm known for making some killer brownies but I love experimenting with new recipes too.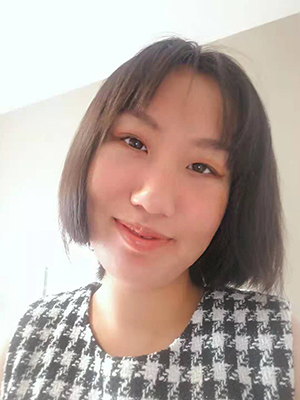 Hello, my name is Jessy. I am a second-year student who is majoring in Linguistics. My hobbies are listening to music and swimming. The reason why I became a Peer Health Mentor is I want to improve myself in different aspects of my university study and get stronger, also I want to meet a lot of people and try to help them with different problems.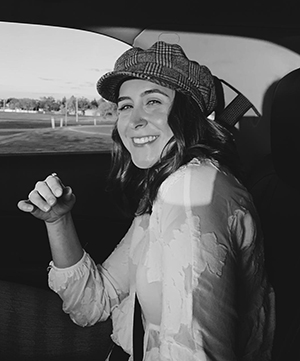 My name is Brittany. I have just started my fifth and final (yay!) year of my Health Studies Honours degree. In addition to being an STM Peer Health Mentor, I am also a Peer Health Mentor at USask. During my previous four years of university, I have learned a lot, and I have found a sense of community at STM, so, when I heard about this new program I was so excited. I'm really looking forward to having an opportunity to help students learn more about healthy living and to pass along some helpful university tips and tricks that I've learned along the way. Outside of school, some of my favourite hobbies and activities are reading, knitting, and hiking with my dog Mickey :)