2017-2018
hamlet: zombie killer of denmark & drop dead juliet
February 1st, 2nd, 3rd, 2018
Two short and funny plays put together for a great night at the theatre!
7:00 PM each night at the Fr. O'Donnell Auditorium in St. Thomas More College. Tickets on sale in January
Directed by Amanda Gieni and Linda Huard
About the plays
Hamlet: Zombie Killer of Denmark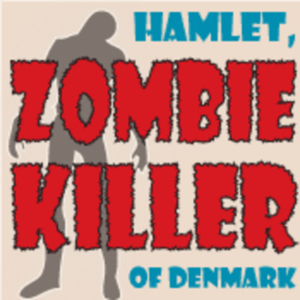 Zombie or not zombie? That is the question.
Denmark is plagued with zombies led by Hamlet's uncle/step-father, the current king of Denmark.
When Hamlet learns from his zombified father the plot of his uncle – a plan to turn Denmark into a land of the undead – Hamlet knows he must stop him! Or not. If he could only be sure…
A gruesomely comic adaptation of the Shakespeare's classic tragedy, Hamlet, Zombie Killer of Denmark blends the original text with new, zombified dialogue, with much of the new text written in the iambic tradition of Shakespeare.
Drop Dead Juliet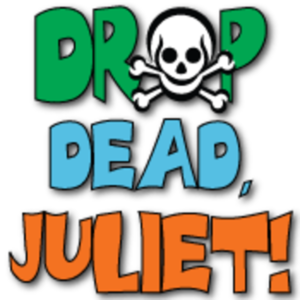 Juliet has had enough! Enough with the poison, enough with the stabbing, and especially enough with the dying. She wants a new story and she wants it now. More parts for girls! More romance! Less death!
Romeo and Juliet will never be the same – or will it? Not everyone's so keen on the changes. And why is Romeo sneaking off with Rosaline?