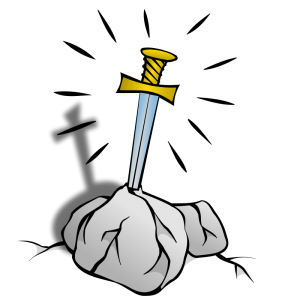 Excalibur! The Story of Young King Arthur
By Michele L. Vacca
Audition on either of:
Thursday January 5th starting at 6:30 pm
Sunday January 8th starting at 12:30 pm
Come to the Fr. O'Donnell Auditorium (STM 140) and sign up when you arrive. First come, first served.
Prepare a monologue about 2-3 minutes in length for your audition. Remember that this is a play for children and families. You may be asked to read from the script as well. Please also complete a Newman Players Cast Info Sheet and bring it to your audition.
There are 10 speaking roles in the play. Ability to perform magic tricks is an asset for one role, and dancing ability is an asset for two roles.
Contact the director, Richard, at rmedernach@stmcollege.ca for more information.
—