Serving the STM alumni community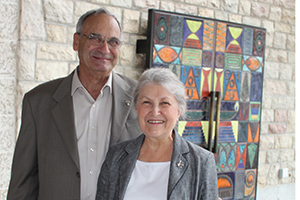 A message from your STMNAA president
Dear Alumni of St. Thomas More College and Newman Club, 
I am writing this note to you on the first anniversary of the declaration of COVID-19 to be a pandemic. And, what a year it has been!
Institutionally, politically, socially, nothing is the same as it was a year ago. And yet, there is an aura of hope in the air: Spring is on the way, skies are a brighter shade of blue, snow and ice are melting, birds are returning, temperatures are rising…and vaccines are being administered.
A "new day" is in sight when the pandemic will be behind us and we will once again become a social world where we can see and touch other people and mingle with family and friends and even with people whom we do not know.
How have you spent the past year? For me, the last 12 months have been doubly frustrating. Ever since our first child was born, some 50+ years ago, we have had Sunday family dinners with every one of our children and spouses and grandchildren who are in town…50 yearsplus, that's more than 2,550 family dinners. Since the pandemic restrictions began, we haven't had the family at our home for dinner.
So, that's what we didn't do that we miss most.
But there have been compensations…in part. Much of our "free time" has been spent improving our online communications capabilities. My wife, Angeline, has been teaching as a volunteer three times a week with a Global Gathering English as an Additional Language class. She had done this for several years in classroom settings but has been teaching totally online for the past year. I'm really proud of this woman who shares my pandemic-curtailed life.
I, too, have learned the ways and wonders of online education. Over the past year, I have recruited more than 20 instructors to deliver online non-credit courses for seniors and produced a 19-speaker President's Lecture Series last Fall. I have been amazed with the huge response from Saskatoon seniors to online learning: more than 400 signed in for the Lecture Series, and individual courses have attracted between 140 and 300 students.
At home, we used some of the time to re-organize and do some renovations.
Mostly, though, there has been alone time…never lonely, since we have each other, but alone to recall and contemplate our past lives, sometimes with regret, sometimes with deep longing for brighter times. Always, though, there is the opportunity to confront oneself, to explain the whys and wherefores of past transgressions and accomplishments, and, hopefully, to come out of this season of discontent with a better understanding of self and determination to live and love life better.
God bless you all, 
Art Battiste 
President, STM Newman Alumni Association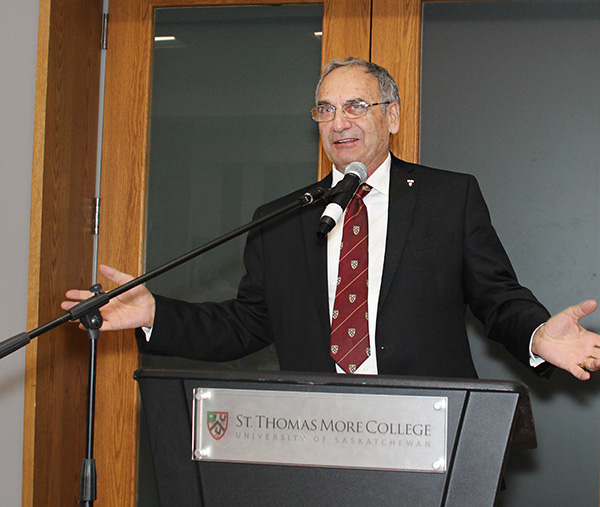 Mission
The St. Thomas More-Newman Alumni Association (STMNAA) is committed to building a strong social, intellectual, and spiritual community of STM and Newman Alumni by encouraging their lifelong involvement with the College and with each other.  

Goals
To nurture relationships with current and future alumni and engage them in the life of the College
To promote and enhance effective communications between the College and its alumni 
To coordinate and promote programs and events that instill good will and pride, and provide opportunities for professional growth and social interaction
To encourage financial support of the College and the students who attend STM
STM Newman Alumni Association Committee: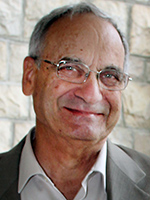 Art Battiste - President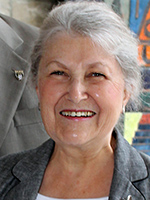 Angeline Battiste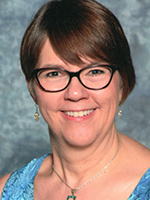 Corinne Baumann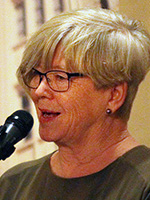 Madeleine Blais-Dahlem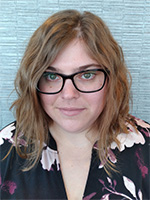 Rae-Ann Dyck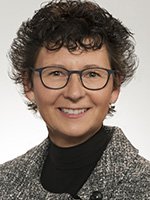 Mary Donlevy-Konkin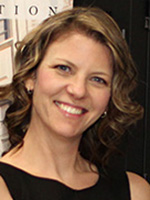 Jen Duggleby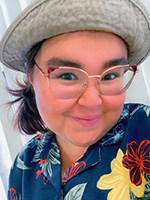 Veronica Lucas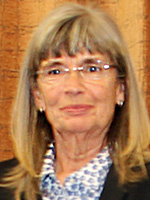 Sylvia Regnier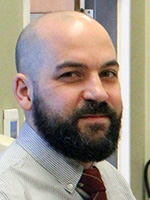 Dean Schmidt
And many valued members at large
---
You are invited join the STMNAA committee today!
The STMNAA committee welcomes other alumni to join this active group of volunteers who work to support and develop creative initiatives that benefit alumni and the College.
This dedicated group of alumni is committed to building a strong social, intellectual, and spiritual community of STM and Newman Alumni by encouraging their lifelong involvement with the College and with each other.   
Join today and reconnect with fellow alumni, make new friends and help make a real difference in the lives of STM alumni and students. 
For more information on how you can become involved with YOUR alma mater, contact:
Congratulations to our latest STM College graduates
We would like to celebrate the STM College Class of 2021! Welcome to the fold of alumni of the College. We are more than 10,000 strong!
We hope you will stay in touch with us and keep an eye out for chances to participate in our future events.
We love seeing our alumni friends at STM events throughout the year. Whether it's being a part of the weekly faith community attending mass at the STM Chapel, annual academic lectures, Newman Centre events, Newman Players or Newman Sounds, there are many events to help you stay connected to the STM community!
An online ceremony on June 1, 2021 was held to recognize the academic and co-curricular achievement of our convocation award winners. The event featured the President's address as well as presentations of the Kolodey Prize, Markle Prize, Deis Award, Carr Award, and recognition of the top STM graduates in individual subjects.