Welcome to your alumni page
You will always be a part of the St. Thomas More College family
and we want to help you stay connected! 
Alumni relations
Thank you for your continuing interest in and support of St. Thomas More College. Our Alumni are a very important part of the College's history, and also a valuable part of our College today.  Our graduates can be found all around the globe and have made impressive contributions to the local, provincial, national, and world communities. 

Through our emerging alumni programs, STM College is committed to adding value to all alumni, building an engaged community of supportive alumni around the world, and celebrating alumni success widely.

Through Development activities, STM continues to implement fundraising programs that generate resources needed to support many of the College's initiatives, such as: the creation of scholarships and bursaries, funding for capial initiatives, and support for Academic Chairs. Please read more on giving to STM.

To stay up to date on the latest College news, stories and information, check out the latest issue of our newsletter MORE news.
Contact Your Development Team to:
•    Make a donation to St.Thomas More College 
•    Set up a scholarship, bursary or award
•    Discuss a planned gift (eg. bequest, life insurance, etc.)
•    Submit a story for More News  newsletter
•    Subscribe to our More News newsletter mailing list
•    Provide updated contact information
•    Register for a College event
•    Subscribe to our mailing list to recieve College updates, announcements, event invitations and other            interesting information
•    Volunteer at an event
Stay connected!
Whether you're a recent graduate or an early STM Alumni that we have lost contact with, please let us know how to best reach you and stay connected.
St. Thomas More College values our continued relationship with wonderful alumni, donors and friends. We would like your consent to share with you our special College achievements and initiatives, alumni news and STM engagement opportunities.
Keeping your contact info current has never been easier!
Simply follow this link or use your smart phone camera to hover over the QR code and re-connect with your STM community today.
Or click on this SURVEY LINK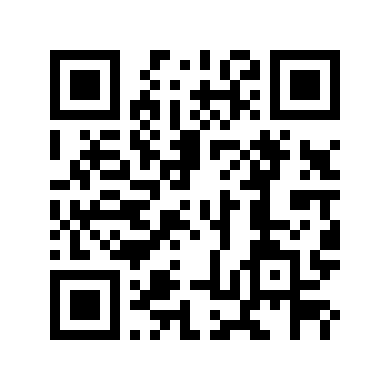 You are always welcome!
We love seeing our alumni friends at STM events throughout the year. Whether it's being a part of the weekly faith community attending mass at the STM Chapel, annual academic lectures, Newman Centre events, Newman Players or Newman Sounds, there are many events to help you stay connected to the STM community!
In 2020-21 (depending on physical distance requirements due to COVID-19) you can look forward to:
The annual fall STM Academic Mass
Academic lectures
Chelsea Lecture Series
Les and Irene Dub

é Chair for Catholic Studies

 Lecture Series
Keep an eye on our website for these and other upcoming events and make sure you are on our contact list for the More News alumni newsletter.