Director of Communications, Marketing and Student Recruitment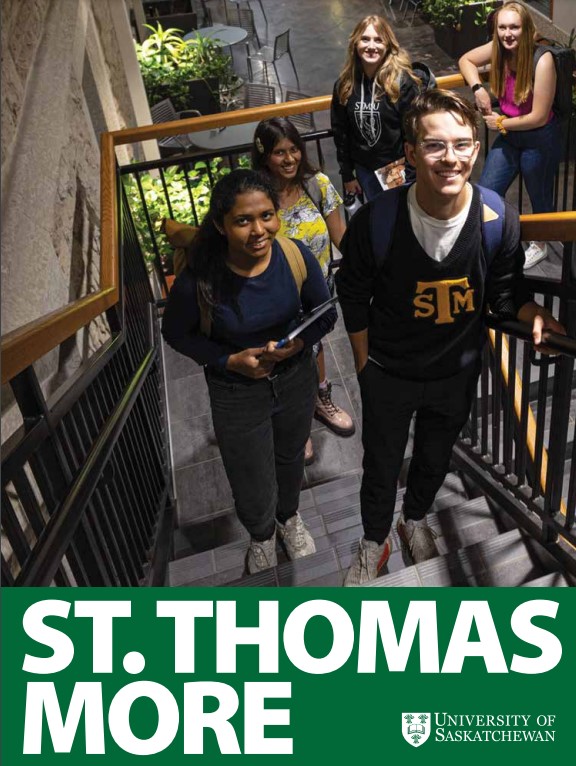 Reporting to the President, the Director of Communications, Marketing and Student Recruitment develops and implements effective communications and marketing strategies to advance enrolment along with academic and development priorities of St. Thomas More College (STM) while supporting and contributing to the Catholic mission and vision.
The Director of Communications, Marketing and Student Recruitment works closely with the President, the Senior Administrative Committee, the Development Office, student services professionals, USask partners and various other key internal and external stakeholders, serving as communications, marketing and recruitment advisory support for the College. The Director serves as advisory and facilitator for the President, Development Office and other administrative and academic units in the areas of media relations; serving as the College's brand manager; promotion of STM services, events, programs and initiatives, employing a strategic mix of traditional, social, digital and earned media; developing and preparing reports, newsletters, the corporation report, donor solicitation and other collateral in the facilitation of relationship-building with the stakeholder audience.
Recognizing the important integration between Marketing and Communications and the role of STM's Recruitment Officer in attracting, engaging and communicating with prospective students, STM's Communications, Marketing and Student Recruitment Director also provides strategic leadership and supervision of the Recruitment Officer. This includes developing appropriate recruitment and retention marketing/communication strategies and establishing systematic and regular assessment and reporting on recruitment initiatives and follow-up strategies for all recruitment initiatives. This role also includes collaboration with STM's Student Services Department, as well as the University of Saskatchewan recruitment team in maintaining relationships with corresponding partners.