Ezekiel-Marche Scholarship created to aid students in need
In honor of the hard work and dedication of her parents, Margaret Marche has set up a new scholarship at St. Thomas More College in their memory.
The Ezekiel-Marche Scholarship will provide one STM student each year with $1,000 to help further their education. The selection will be based on academic achievement as well as financial need, as determined by the College's Scholarship and Awards Committee.
Margaret Marche said she is extremely proud of her parents, Frederick and Veronica Ezekiel, for their hard work, dedication, and courage in the face of hardship.
"They worked tirelessly raising a family of 11 children and through all the difficult and uncertain times, the family was always loved and cared for," said Marche.
The Ezekiel family is originally from the mining community of Bell Island, Newfoundland. Frederick Ezekiel went to work at a very young age at the iron ore mines and continued working there until they closed, which was a devastating loss.
At the age of 49, he made the courageous decision to move to Ontario to find employment since he still had to provide for a large family. He found gainful employment shortly after arriving and was then able to bring the rest of his family to Ontario, leaving behind their beloved homeland of Bell Island. The Ezekiels lived and worked in Ontario until Frederick retired at the age of 65, only returning to Bell Island for an occasional visit.
Veronica always made sure that homework was completed and that the children were always ready to attend school each morning. Margaret said she remembers her mother, after working hard all day, sitting for hours around the kitchen table late into the evening helping her children with their lessons.
"She also always made sure that school uniforms were washed, pressed, and ready to be worn to school the next day."
Dr. Tammy Marche, Acting Dean of STM, is the granddaughter of Frederick and Veronica Ezeliel, and Brittany Marche-Shears, who is a student at STM, is their great granddaughter.
These connections to STM, and a heartfelt commitment to ensuring that students are able to pursue their education, inspired Margaret to establish the Ezekiel-Marche Scholarship Fund at St. Thomas More College in loving memory of her beloved parents.
Belief in value of education behind planned gift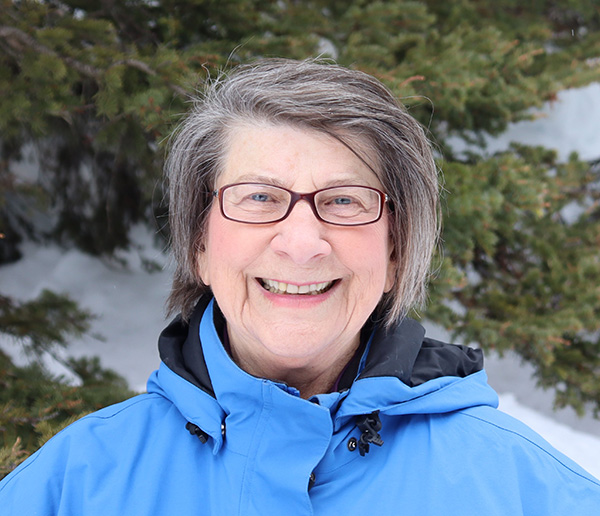 "Knowledge is power"
 -  a quote from Thomas Jefferson, which he used at least four times in connection to the establishment of a state university in Virginia
The question I am addressing:  Why do I financially contribute to STM and is this important?
I feel so blessed that I had the opportunity to receive my education at STM, a very special and unique college.  And I am grateful that I received at scholarship for my first year at STM.
My Polish parents were passionate about education and so were their ancestors.  My grandparents immigrated to Canada in 1902 to homestead in Saskatchewan.  They donated land from their home quarter to build the first school and church in their area.
Fast forward to 2021, an era where knowledge is increasing at an ever accelerating rate and creating a "knowledge explosion".  Our knowledge is doubling every thirteen months and it is predicted that the digital age will increase this speed to a doubling of knowledge every twelve hours.  This massive amount of information, as well as, the turbulent social and political change we are experiencing today is putting us into "information overload."
This why I feel education is one of our most empowering tools.  Education helps to build confidence and education helps to sharpen our reasoning and problem solving skills.  Education gives us a creative edge by building our critical thinking skills which enables us to plough through this massive amount of information with grace and ease.   Education equips us with discerning tools which help us to evaluate this massive amount of information and then enables us to make better choices.
This is why I am passionate about education and by contributing financially to STM I am part of the solution rather than the problem. I would like to create my legacy by contributing financially to STM.  I feel my support helps the college to create opportunities and an environment for students to learn.  "Knowledge is power" but the ability to act on knowledge and make informed choices is really the power.  And this is why I am passionate about supporting our college.  And I am confident that our STM college can use this assistance to create opportunities for many students to receive an education.
Together, we can make a difference.  Many blessing, peace, love and joy.
Rosemarie Wrobel, BA., M.S.W.
Henry Remai Emergency Student Bursary Endowment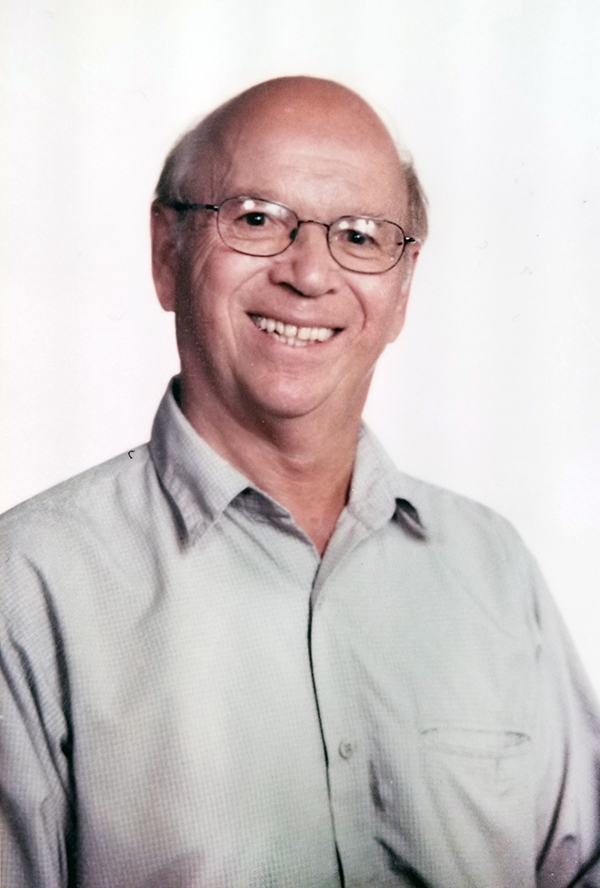 Henry Remai never forgot the empty chair in his first-year university class in 1958.
Remai was a young man from Carrot River attending the University of Saskatchewan working toward his Bachelor's degree. He would later add a B. Ed at USask, and then go on to earn a Master of Education degree from the University of Alberta.
A long and distinguished career as an educator in Saskatoon's Catholic School Division would follow, but he never forgot that empty chair.
"In my first year at university, a student that I had met in my class suddenly disappeared," said Remai. "Nobody really knew what happened. I ran into him many years later, and he explained that he had just run out of resources and had to leave. He said 'I had no money and no place to stay. No money for rent, food or anything.'
"That has never left my mind," said Remai.
That memory is why he made a donation to the college in 2017 to create two new STM bursaries for students in financial need.
Annual tuition and fees for Arts & Sciences students tally more than $6,000, so the new bursaries provided vital funding for the educational journey of each deserving STM recipient since then.
Remai said financial crises among students happen much more than many people realize.
"And now that things are tough again, I thought 'Well, I have the ability to do something about it and I should.' "
Remai is investing in the bright futures of students at STM through a generous gift of $100,000 to establish the Henry Remai Emergency Student Bursary Endowment.
Kari Sinkewicz, Manager of Development & Alumni Relations at STM, said Remai will be passing along best wishes to each new recipient, with the reminder to 'Remember that all is possible with God's help so persevere in following your dreams.'
"The impact of receiving financial support through his bursary and the caring faith expressed in these words of encouragement could be the tipping point towards a lifetime of success for our students," Sinkewicz said. "We never know when our words or actions will transform a life."
His long career as a dedicated high school teacher imbued Remai with an appreciation for the value of an education. He doesn't want to see anyone left behind.
"The great motivation is to help these students that are in need – sometimes desperate need."
"It's rather tragic if a student has to drop out near the end of term because of a lack of funds after spending a great deal of time, energy and money to get to that point. And if they have to drop out they lose everything in the process," he said.
Henry Remai does not like to see an empty chair.