The STM College community wishes to honour and remember our cherished, departed alumni and friends
---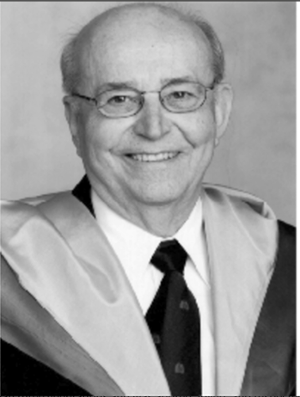 Dr. Michael Krochak, '53
A kind soul, a wise committed leader, faithful, respected, and much-loved. Just some of the many adjectives used to describe Dr. Michael Krochak.
Michael first attended St. Thomas More College in 1950, receiving his bachelor of Arts in 1953. During his time at STM he was very involved with the life of the college, including the Newman Club, Ulcers lunches, and Sunday evening socials.
After completing his BA, Michael entered the College of Medicine, receiving his medical degree in 1957.  He served as a family physician in Saskatoon for nearly 60 years.
An active member of St. Peter and Paul Ukrainian Catholic Church, Michael was also involved in many professional and community projects and organizations over the years including the Saskatoon Obnova Club; the Ukrainian Catholic Business and Professional Men's Club; the Saskatchewan College of Family Physicians; Saskatoon and district Medical Society and the Ukrainian Catholic Brotherhood of Saskatchewan.
Michael's community engagement included serving on Boards with the Knights of Columbus, the Greater Saskatoon Catholic School Board, the College of Family Physicians of Canada and the Ukrainian Medical Association of North America, along with many Ukrainian Catholic community projects such as St. Joseph's Home and St. Volodomyr's Eparchial camp.
Dr. Krochak received many commendations over his lifetime. Some highlights include being named the 2001 Family Physician of the Year by the Saskatchewan College of Family Physicians.  He was also recognized by the Ukrainian Canadian Congress Saskatchewan Provincial Branch and named one of the top 10 family physicians of the year by the College of Family Physicians of Canada.   
Michael and Marie Krochak remained good friends and generous supporters of student awards at the College, and the Prairie Centre for the study of Ukrainian Heritage (PCUH), an academic unit of STM.
In 2002, STM recognized Dr. Krochak as a Distinguished Alumnus for his outstanding lifetime achievements, having made a significant contribution to the community, and continuing to celebrate his relationship with the College.
At that event, Sr. Theodosa, administrator of St. Joseph's Home, called Dr. Krochak "a man of service, and  impeccable stature and standards, and noted that his colleagues were always inspired by his commitment to his medical practice and the care of his patients."
A true inspiration and beloved alumnus.
---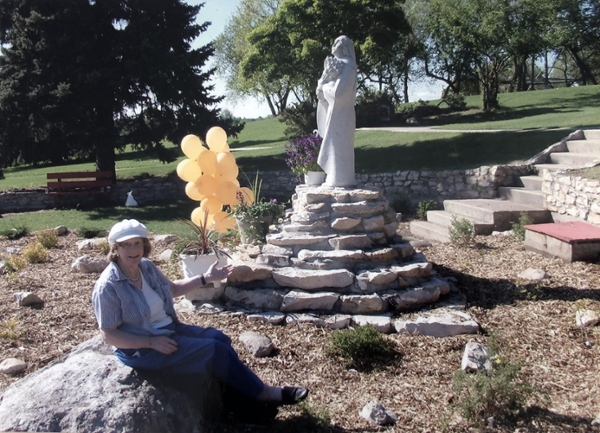 Anne T. Moran 
Anne, who passed away Feb. 10, 2021, first became acquainted with STM in the mid-fifties when she took up her position in the Science Library at the University of Saskatchewan. From that time onward she forged unforgettable memories in the hearts and minds of many of the administration, faculty, staff, students and worshipping community who call STM home.
Anne, in her early days at STM, particularly appreciated the relationships she had with the Basilian priests who shared a common Irish heritage with her.  Over the years, as Anne became familiar with all those in the STM community, fostered particularly close relationships with the custodians, cooks, chefs and groundskeepers whom she constantly encouraged to keep things up. Always curious, always caring, always believing that those who served must be appreciated as the individuals they were, came to know not only these individuals but also their families whose birthdays and special occasions she always acknowledged. 
And Anne herself loved celebrations! She loved STM for its Red Mass, its Academic Mass, its Easter and Christmas liturgies while in part because of the tradition and solemnity of these events, but also, and importantly, for the feast and fellowship associated with them. Anne believed with her whole heart and her whole soul that Jesus showed us how to bring peace to earth: pray always and provide food with accompaniment to all around you.  She spent decades as a participant in all STM had to offer because she felt her prayer ministry was facilitated and accepted by most and because she never really needed a ticket for any function given there. She would always be fed, no questions asked and her prayers for others would always be appreciated. 
Anne enjoyed meeting young people, listening to them, counselling them, encouraging them, praying with them. Many were the library fines she paid on their behalf and many was the meal she would share with someone she thought needed it.   
Anne was many things to many people at STM. To all of us she was someone always here, praying with us, celebrating with us, studying with us, leading us, following us, laughing and crying with us.  Like the mortar in the bricks of our walls her presence helped hold us together. May her memory continue to support us and may we, from time to time, consider the quote which so often she gave to those she met in her prayer ministry:
Christ has no body now but yours
No hands, no feet on earth but yours.
Yours are the eyes through which he looks with compassion on this world.
Yours are the feet with which he walks to do good.
Yours are the hands with which he blesses all the world.
Yours are the hands, yours are the feet, yours are the eyes, you are his body.
Christ has no body now on earth but yours.
Teresa of Avila
---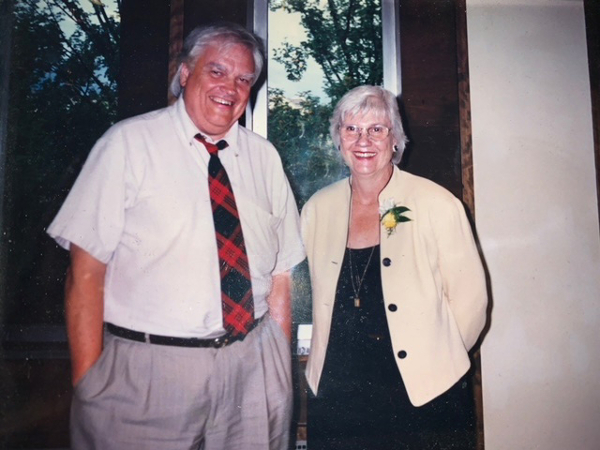 Lorna Stack
It is with great sadness that the family of Lorna Stack (Kerr) announces her peaceful passing on Dec. 20, 2020.
Lorna was born on Aug. 12, 1939 in Saskatoon. She grew up in the Nutana area and attended St. Joseph elementary school, Nutana Collegiate, St. Thomas More College and the University of Saskatchewan.
During her time at St. Thomas More College, a young man bet his friends that he could get Lorna to go on a date with him. John Stack asked, and she accepted. They married at St. Joseph Church on Aug. 5, 1961 and raised six children together.
Lorna was a loving daughter, sister, wife, mom and friend. She gave her family so much and many wonderful places, memories and traditions. From spending summers holidays at Jeannette Lake, hiking in Rogers Pass, playing in the Pacific Ocean in Hawaii, to the magic she brought to our Christmas Eve celebration. She made sure we experienced the joys of life together.
She was a wonderful baker and while she did not love it, she was an amazing cook. She loved gardening, and her yard was truly beautiful. She loved to buy local art and her home was filled with it. She contributed to her community in many ways, including taking Parkridge Care Home residents to weekly mass.
Lorna had great affection for all her friends including Mildred Kerr, Inga Kramer, Pat Keenan, Patty Thompson, and Anne DeCoteau, as well as her cousins, Lynda Moffat and Elaine Murray. She loved her cat, Pancake, very much.
Lorna was preceded in death by her father, Cameron Kerr; mother, Kitty Kerr; brother, Don Kerr; father- and mother-in-law, Ambrose and Bertha Stack; husband, John Stack; daughter, Jennifer Stack; and her cat, Pancake. She is survived by her children, Caroline (husband Don, children Katherine, Anne, Tom and Elizabeth), Janice (husband Gerard, son William), Robert (wife Marion, son Nicolas), David (wife Andrea, children Jennifer, Andrew and Rebecca), and Marie (husband Darin, girls Rose and Juliet).
---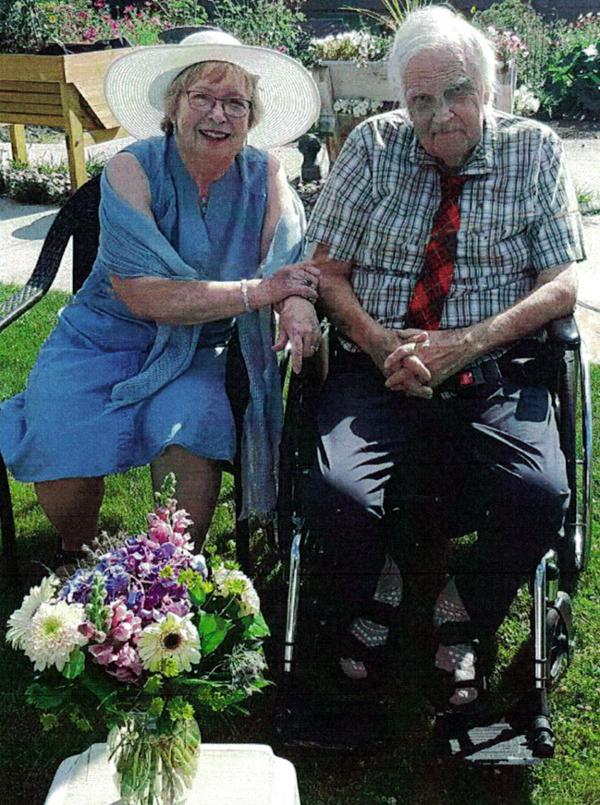 Don Kerr, SOM
Don Kerr registered at STM in 1953 at the old white house on College Drive.  His future achievements all started when Father O'Donnell taught him English 2.
Don loved STM's support of students, the Basilian Fathers, and the access to all classes afforded by its affiliation with the University of Saskatchewan.  He graduated from STM in 1957 and went on to complete his MA from St. Michael's at University of Toronto.
Friendships formed at STM last a lifetime.  Don's included Leonard LeGault, Neil Ross,Ray Kutz, Jerome Atrens, Marcel de la Gorgendiere and Joe Dierker, to name but a few. 
Don married Mildred McNamee (STM 1959 and 2001 STM Distinguished Alumna) on Aug. 13, 1960, officiated by Father Finn at St. Joseph's parish on, the Saturday Don got his first paycheque teaching English 2 at summer school.
Many former students said Don was their favorite teacher at USask. Besides teaching well researched English classes for 42 years,  English 2, British and Canadian Drama and Film Classes, he was prodigious writer, authoring nine books of poetry, and had five plays produced. 
Don co-wrote Saskatoon:  The First Half Century with Stan Hanson.  Later he wrote A Book in Every Hand:  Public Libraries in Saskatchewan for the Provincial Library Board.  He also convinced then Mayor Cliff Wright to buy the Marr Residence, the oldest house still on its original location, and now a museum.  He was first chair of Saskatoon City Council's Heritage committee, and first chair of Saskatoon Heritage Society and served six years on National Heritage Advisory Board. 

He edited Saskatoon History Review for 16 years until 2019 and edited writers for Grain, Coteau Books and NeWest Press and NeWest Review for many years.
Don and Mildred celebrated their 60th anniversary on Aug. 13, 2020, renewing their vows as lifelong friends looked on.
---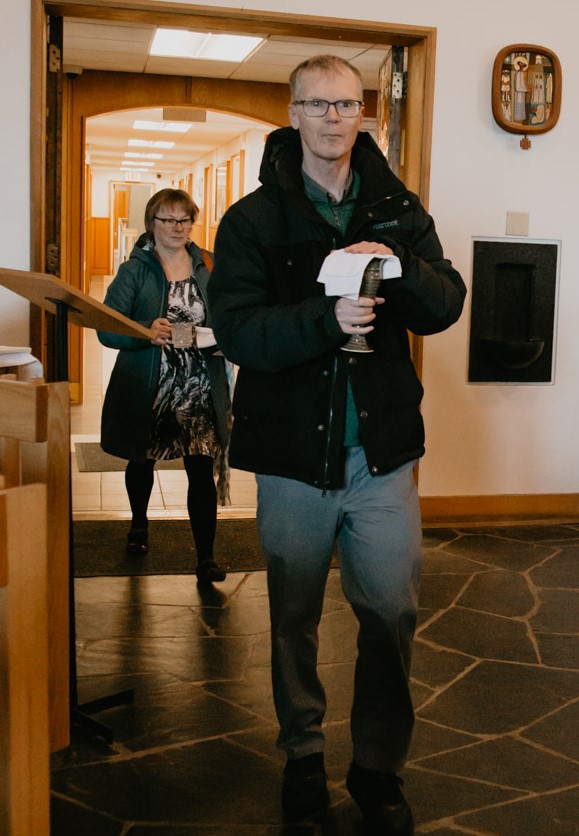 Bruce Gordon, '83
Please keep STM alumnus ('83) Bruce Gordon and his family in your thoughts and prayers. ​While Bruce may have graduated in the eighties, he and his wife Deb maintained an ongoing connection to STM through their participation in the STM Worshipping Community. They drove up from Regina every weekend to participate in STM liturgies where Bruce volunteered as the ministry coordinator. He was a true leaven in the community as he coordinated, trained, and invited people into the liturgical ministries. Most of all, he was a beacon of hospitality to all who encountered him at the doors of the STM Chapel.
Bruce was a Registered Doctoral Psychologist and an active member of the communities of Saskatoon and Regina until his death on May 29, 2020. After practicing as a psychologist in Saskatoon for many years, Bruce relocated to Regina, where he worked at Randall Kinship Centre and Child & Youth Services. In recent years, along with Tara Turner, Myrna Willick, and Rose Roberts, Bruce co-led a number of talking circles for the psychology communities of Saskatoon and Regina. These circles helped to promote understanding of cultural diversity and to redress, through relationship and community-building, the long history of racism affecting Indigenous peoples in Saskatchewan. Bruce was generous with his time, resources, and kindness, including providing a keynote address at the 2019 Faculty and Staff Retreat.
He will be greatly missed by the psychology community, the STM Worshipping Community and by all of the communities to which he contributed.
Follow links below to learn more about Bruce's tremendous impact.
https://thestarphoenix.remembering.ca/obituary/bruce-gordon-1079291532
https://thestarphoenix.com/sports/local-sports/u-of-s-huskies/obit-bruce-gordon-was-long-time-voice-of-the-u-of-s-hockey-huskies
https://ocnarchives.usask.ca/03-feb-07/feature06.shtml
https://www.ckom.com/2020/05/31/bruce-gordon-longtime-voice-of-huskies-hockey-dies-at-age/
---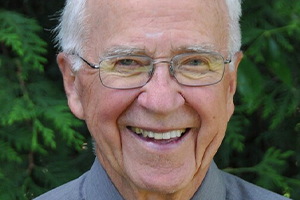 J. Frank Roy, '48
J. Frank Roy (BA'48, BEd'53, MA'68) was the recipient of the St. Thomas More College (STM) Distinguished Alumnus Award in 1992.

Roy noted at the time, that superb teaching at St. Thomas More College broke down traditional notions of looking at things and forced one to think for oneself. Formative influences from Father O'Donnell, Father Carr and Father Cullinane nurtured not only intellectual and spiritual growth, but character. For Roy, STM was the place that instilled in him the genuine notion of Christian charity and generated in him the development of a social conscience. Roy said, "As we move into the next century, our two most important resources are our environment and our children". This statement captures the dedication of his professional and personal life in pursuing his two great loves: teaching and observing the beauty and serenity of the natural environment. Frank contributed generously and successfully to his students and the broader community for generations as a caring, compassionate soul with a warm sense of humor.

In addition to publication "Birds of Elbow" and "Birds of Saskatoon", Frank Roy was proud to be co-editor of the acclaimed book "Birds of Saskatchewan" published in 2019, the result of more than ten years of work and several lifetimes of observation, research, and writing. STM is proud to have a signed copy of this book in the STM Shannon Library, donated and dedicated to Roy in his honor.
Full Obituary https://thestarphoenix.remembering.ca/obituary/frank-roy-1079007912
---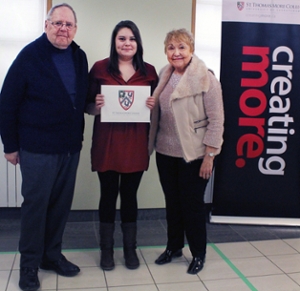 Peter Dielschneider, '54
The STM College community mourns the loss of Judge Peter Dielschneider. He will be missed.
As a student, Peter Dielschneider was involved early on with the STM College community, serving as president of Newman Centre, and assisting with the student food cooperative. Dielschneider obtained his law degree in 1953 from the University of Saskatchewan and a Bachelor of Arts in 1954 through STM.  Dielschneider returned to the College serving on St. Thomas More College Corporation, College Council, and the STM Board of Governors, from 1969 – 1972. He also served on STM Corporation as a Member-at-large in January of 1979, followed by various committee positions in the years to follow.
A great friend of St. Thomas More College and student advocate, in 2011, the College recognized Judge Dielschneider's outstanding achievements, exemplary service and community contributions, in naming him STM's Distinguished Alumnus. In addition to years of community service, and a committed focus on faith and family, his professional achievements post-graduation were also lauded. Dielschneider practiced law and became Mayor of Melville and was later appointed to the Court of Queen's Bench where he served as a judge of that court until his 75th birthday.
Judge Dielschneider's legacy at STM continues through the Dielschneider Aboriginal Scholarship and Bursary awards established in 2007, supporting Catholic Aboriginal students, celebrating their academic endeavours and achievement. Reflecting his commitment to youth and education, he was enthusiastic in celebration and always took time to engage with the student recipients at the award events at the College.
The full obituary can be found here: https://thestarphoenix.remembering.ca/obituary/peter-dielschneider-1078488404.
---
REMEMBERED WARMLY
 Arthur Dumont, 1945-2019
Ralph Ecker, 1940-2019
Elizabeth Theresia Lottie Sacco, 1935-2019
Betty Sells, 1936-2019
Fr. Martin Dimnik, CSB, 1941-2020
Elizabeth Elder, 1934-2020
Donald Kerr, 1936-2020
Robert Joseph Koster, 1936-2020
Sylvester Kulyk, 1938-2020
Rosemary Gerwing Lalonde, 1929-2020
Terrence Leier, 1942-2020
Thomas Powrie, 1933-2020
William Edward Sinnett, 1939-2020
Lorna Stack, 1939-2020
Robert Theodoor Vanderham, 1927-2020
Michael Krochak, 1931-2021
Anne Moran, 1923-2021
Juliette Poulin, 1926-2021
Susan Robertson, 1955-2021