The St. Thomas More College community wishes to honour and remember our cherished, departed alumni.
---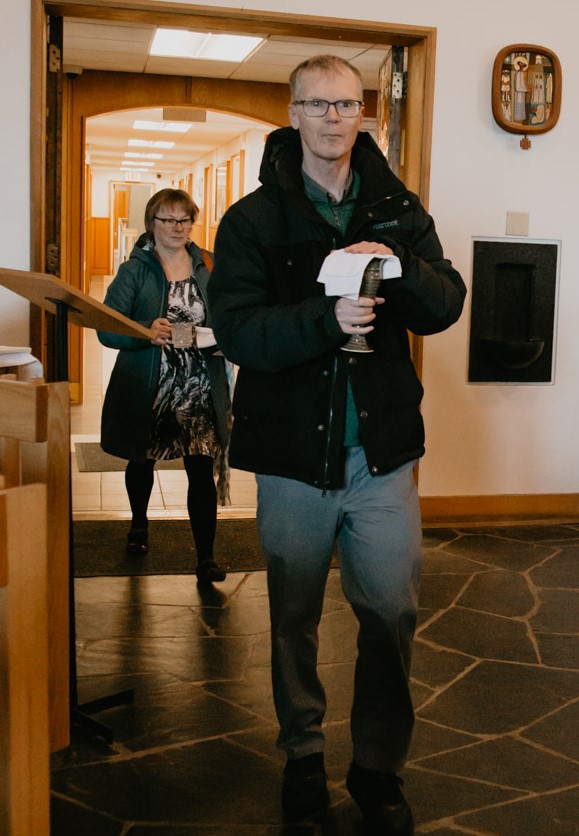 Bruce Gordon, '83
Please keep STM alumnus ('83) Bruce Gordon and his family in your thoughts and prayers.
Bruce was a Registered Doctoral Psychologist and an active member of the communities of Saskatoon and Regina until his death on May 29, 2020. After practicing as a psychologist in Saskatoon for many years, Bruce relocated to Regina, where he worked at Randall Kinship Centre and Child & Youth Services. In recent years, along with Tara Turner, Myrna Willick, and Rose Roberts, Bruce co-led a number of talking circles for the psychology communities of Saskatoon and Regina. These circles helped to promote understanding of cultural diversity and to redress, through relationship and community-building, the long history of racism affecting Indigenous peoples in Saskatchewan. Bruce and his wife Deb also maintained their long-time family connection to the STM worshipping community, driving up every weekend to participate in STM liturgies. Bruce was generous with his time, resources, and kindness, including providing a keynote address at the 2019 Faculty and Staff Retreat.
He will be greatly missed by the psychology community and by all of the communities he built and contributed to.
Follow links below to learn more about Bruce's tremendous impact.
https://thestarphoenix.remembering.ca/obituary/bruce-gordon-1079291532
https://thestarphoenix.com/sports/local-sports/u-of-s-huskies/obit-bruce-gordon-was-long-time-voice-of-the-u-of-s-hockey-huskies
https://ocnarchives.usask.ca/03-feb-07/feature06.shtml
https://www.ckom.com/2020/05/31/bruce-gordon-longtime-voice-of-huskies-hockey-dies-at-age/